A holiday in Virginia is always a good idea. There are a lot of natural beauties to see in Virginia, and even more, fascinating museums to explore. We created an ultimate guide of Virginia where we listed all of our favorite places in Virginia. Our ultimate guide of Virginia is divided into 2 parts. In outdoor parts, you will learn about the wonderful nature in Virginia, and where you can boost adrenaline if you are into car racing. Further, in our indoors part you will learn about spellbinding museums that Virginia is offering, and even one unique theater made its way on our list.
GUIDE TO OUTDOORS ACTIVITIES IN VIRGINIA
There is nothing better than spending a day out in the fresh air, and God has blessed Virginia with many beautiful outdoor locations. One location even made it many times on the list of 7 Natural Wonders of the World in the 19th and 20th centuries. Those who don't like spending time in nature, but love car racing, will love our recommendation of the Virginia International Raceway. There are many places to explore, but we are sure that you will enjoy them.
NATURAL BRIDGE STATE PARK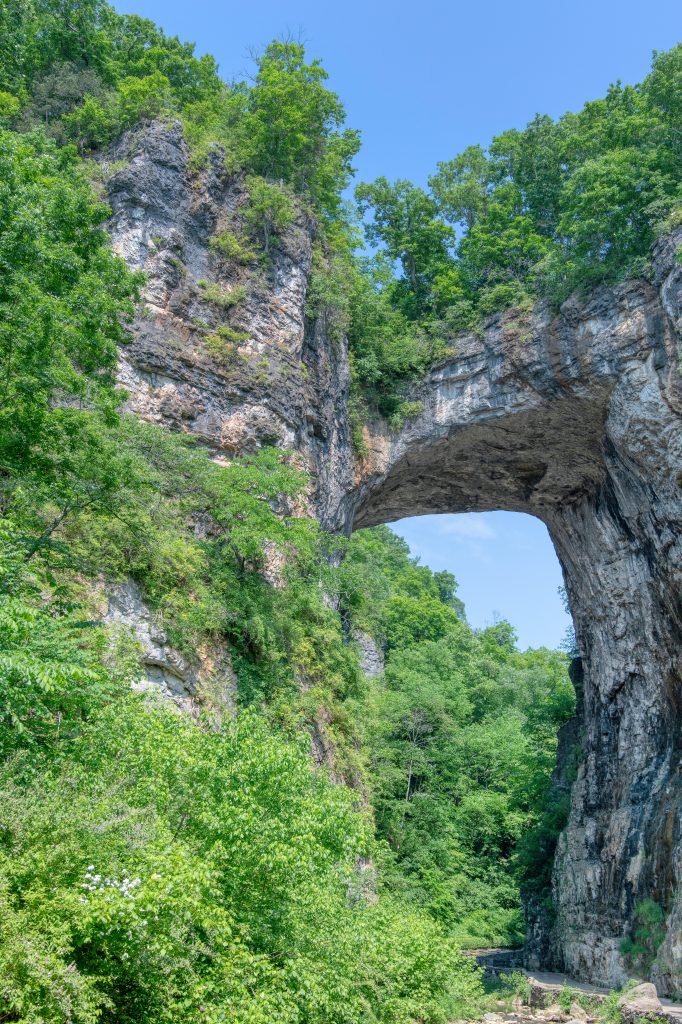 We've been to this one more than once! Natural Bridge State Park is the perfect place for a warm sunny day outdoor activity.
Furthermore, Natural Bridge in Virginia was listed many times in the 19th and 20th centuries as one of the Seven Natural Wonders of the World. Even in the past, Natural Bridge was a popular destination, and many people from outside of the USA would travel to the Natural Bridge to admire its beauty.
Natural Bridge is accessible only by hiking. It is an easy 7-mile hiking route, and on the route, you can explore a few things like Cedar Creek Trail, Monacan Indian Village, and Lace Falls.
Natural Bridge State Park offers living history programs where you can explore the history of Natural Bridge State Park.

Natural Bridge is not the only thing worth seeing. Check out Lace Falls, and it's beautiful light instruments, or explore the life of the Monacan, or if you love hiking, there are many gorgeous routes for hiking.
VIRGINIA INTERNATIONAL RACEWAY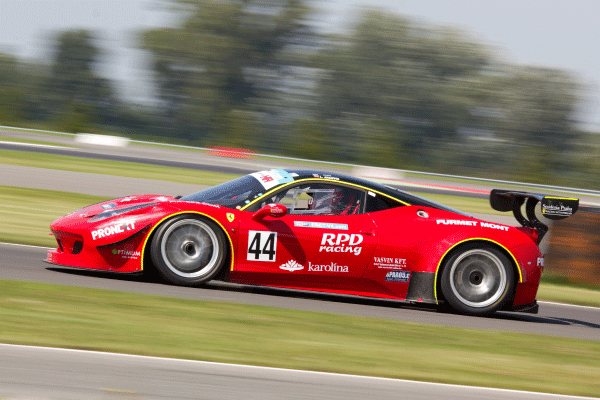 Virginia International Raceway is a perfect destination for everyone who loves watching car racing. There are numerous races at the Virginia International Raceway including motorcycle races for you to enjoy.
What's more, if you want to try racing at the Virginia International Raceway, they have a solution for you. You can rent a kart, and drive on the raceway. Drive alone to enjoy the feeling of driving on a raceway, or start a race with your family members or friends. There are many possibilities.
Virginia International Raceway is a place where many car and racing companies are testing their vehicles. Some of the companies are conducting tests that are open to the public. You can observe new designs, and see them in action before anyone else.
We've also spent some time at the Virginia International Raceway and can tell you that you won't find a better way to celebrate company outings, birthdays, or any special occasion that comes up.
SMITH MOUNTAIN LAKE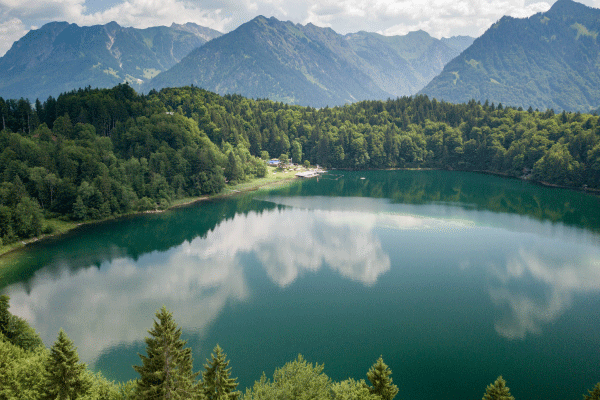 Smith Mountain Lake is the second biggest freshwater lake in Virginia. Located in the mountains, it provides the perfect holiday destination during hot summer weather.
Smith Mountain Lake is a widespread holiday destination. There you can enjoy water sports like water skiing, wakeboarding, sailing, or swimming.
Furthermore, Smith Mountain Lake is famous for fishing, and there are a few fishing tournaments at Smith Mountain Lake. Besides fishing, golf is a very popular activity at Smith Mountain Lake.
In addition, if you love hiking, then Smith Mountain Lake is a perfect place for you. You can choose between 13 different hiking paths, and enjoy the nature of Smith Mountain Lake.
Smith Mountain Lake offers so many different activities, so it is not a surprise that many people are choosing Smith Mountain Lake as their holiday destination. There you can rent a cabin for a few days, or rent a spot for camping.
GUIDE TO INDOORS ACTIVITIES IN VIRGINIA
Virginia is magical. It offers miraculous outdoor scenery, and when it comes to indoor places, they are equally astonishing. There are places that will turn you into a scientist, or shift you back in time to remind you of what it's like to be a kid again just for a day. Also, there is a place that will take you on a meeting with famous people from Virginia. You can even get to know more about the life of the father of the modern detective story. If you love Shakespere, then Virginia is a place for you to enjoy the Shakespear play while admiring the theater that is a replica of Shakespear theater. Everything is possible in Virginia with our guide.
DANVILLE SCIENCE CENTER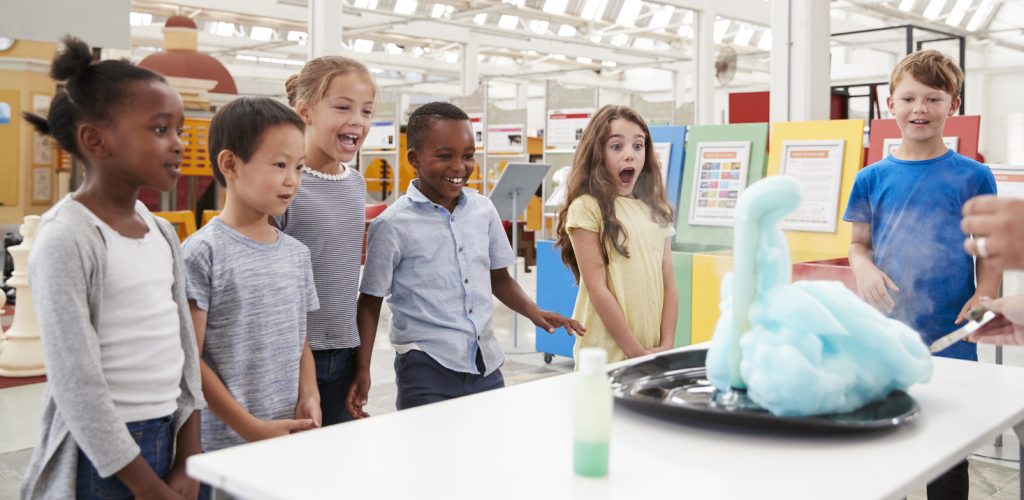 Danville Science Center is a perfect place for all scientists at heart. No matter how old you are when you step into the Danville Science Center, the little scientist in you will wake up, and start exploring. Because it is very interactive, and entertaining we include Danville Science Center in our guide of Virginia.
Danville Science Center is an extremely interactive museum where everyone becomes a scientist in the STEM field. In the basement, there is a permanent exhibition, and on the ground floor is a temporary exhibition that is changing all the time.
Besides that, Danville Science Center is hosting interactive demonstrations and workshops for everyone. Also, they have a Digital dome where you can watch projections of space, dinosaurs, and our planet Earth.
Creative Lab is a part of the center where you can learn how to make many things. They are having a new topic every week. In Creative Lab you will wake up your inner scientist, and challenge yourself to build inventions. Some of the topics are how to build skyscrapers, how to build a speaker from paper, and how to construct a bridge.
The Flight of Butterflies is outside part of the center. There you can hang around with butterflies, learn how a caterpillar becomes a butterfly, and many more facts about butterflies and why they are important.
Have you ever wondered, "how does a hamster feel when it runs the wheel?" The answer to this question can be found in the exhibition GO! There you can find out the connection between the physics of machines and the biology of the human body. Find out how to turn mechanical energy into electric energy. Also, you can learn about the connection between physical activity and physics.
DANVILLE MUSEUM OF ARTS & HISTORY
Danville Museum of Arts & History is one of the historic hidden gems. The museum is located in a building that served as a temporary residence of Confederate President Jefferson Davis. Today this building is a museum.
The Danville Museum of Arts & History contains permanent and temporary exhibitions. Besides that, they are hosting numerous workshops and events for children and adults.
Camilla Williams Exhibition is a permanent exhibition in The Danville Museum of Arts & History. Camilla was a New York City Opera diva. Although she became famous in New York City, Camilla Williams was born in Danville, Virginia. The exhibition portrays the life of Camilla Williams, her connection to Danville Virginia, and how her path to success was extremely challenging because she was Afro-American.
The Movement: Danville's Civil Rights is a permanent exhibition of the fight for civil rights in 1963. The demonstrations began peacefully, with organized demonstrations and marches. Unfortunately, it didn't stay peaceful for long. Furthermore, Martin Luther King Jr.'s Southern Christian Leadership Conference got involved to help citizens of Danville Virginia to fight for their rights. In The Movement: Danville's Civil Rights you can learn how people were fighting for their rights, and how it ended.
What's more, The Danville Museum of Arts & History created the Danville Hall of Fame. In this exhibition, they are recognizing and honoring the citizens of Danville. There you can learn about famous people from Danville and Pittsylvania County.
AMERICAN SHAKESPEARE CENTER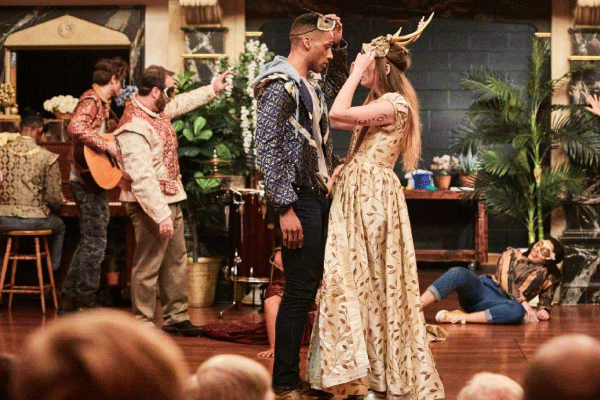 American Shakespeare Center is one of the must-visit theaters in Virginia, and this is one of the reasons why we include it in our guide of Virginia.
Did you know that the theater building is the first modern re-creation of Shakespeare's indoor theater in the world?
The American Shakespeare Center didn't just recreate Shakespeare's indoor theater, but they are performing Shakespeare plays too. Some plays are original, and on some of them, they add a modern twist. But what is sure, no matter which play you choose, you will have a spectacular time.
The American Shakespeare Center is not only a theater. They are hosting summer camps for children and teacher training, and they even host corporate team building training. All the programs are filled with Shakespeare magic, and a lot of fun is involved.
This is another of the many places to see we can recommend from numerous personal visits. One of our favorite aspects of this theater (or theatre as Shakespeare would say) is the wonderful and entertaining way the actors and actresses all manage to involve the audience. If you want a special treat that you'll remember forever, make sure to get a seat in the "Lords Chairs" or "Juliet's Balcony".
THE POE MUSEUM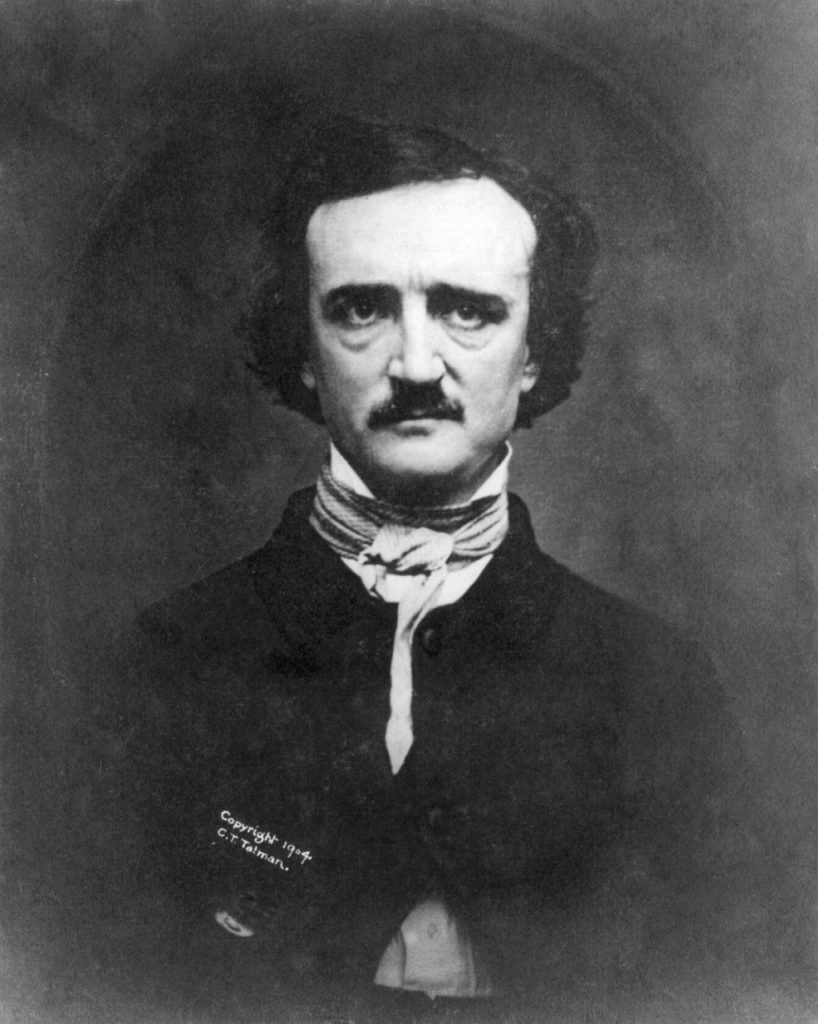 Edgar Allan Poe is one of the most famous writers in the world. He is the one who invented and started the modern detective story with his book The Murders in the Rue Morgue. Because of Edgar Allan Poe, today we can enjoy detective stories.
Edgar Allan Poe was raised in Richmond Virginia. He lost his mother at a very early age, but a couple from Richmond took care of him. While he was in Richmond he was part of a junior honor color guard, and he was escorting the Revolutionary War General Marquis de Lafayette. The General was often visiting Old Stone House, and Edgar was guarding the house while the General was there.
Old Stone House is extremely important for Richmond Virginia. It is the oldest residential building in the city, and because of that, it represents huge historical value. Besides that, Old Stone House is the home of The Poe Museum.
Because of its location in Old Stone House, The Poe Museum portrays how life looked like in early 19th century Richmond Virginia. They chose this area of history because, at that time, Edgar Allan Poe was living and working in Richmond Virginia.
The Poe Museum has the largest collection of Edgar Allan Poe items. From his first manuscripts to the first editions of his books, and personal belongings. Even today, researchers from all around the world are coming to The Poe Museum to conduct research on him.

Furthermore, The Poe Museum has the biggest collection of photographs, paintings, and drawings of Edgar Allan Poe. There you can find photos of him, illustrations for his books, and many more.
The Poe Museum is divided into 3 parts, and each part represents a different area of Edgar Allan Poe's life, and it is located in a different building.
Old Stone House is showcasing the personal life of Edgar Allan Poe. You can find out how his house looked, his childhood bed, and everything about his personal life. Did you know that he gambled away his school tuition? It's not what it seems, the reason behind it may surprise you.
The Elizabeth Arnold Poe Memorial Building is showcasing the works of Edgar Allan Poe. Here you can find the manuscripts and first editions of his books. Further, you can see one of only 12 known editions of Tamerlane and Other Poems. This part of the museum is showcasing illustrations and portraits.
The North Building is exploring the mysterious death of Edgar Allan Poe. No one knows how he died, and this part of the museum is showcasing some of the theories about what happened to him.
The museum also has an outside part. There you can find a garden inspired by Poe's poem "To One in Paradise". Besides that, you can find a shrine with a bust of Edgar Allan Poe. Also, the garden is the home of 2 cats Edgar and Pluto. The Poe Museum finds its place on our guide of Virginia because of its historical value.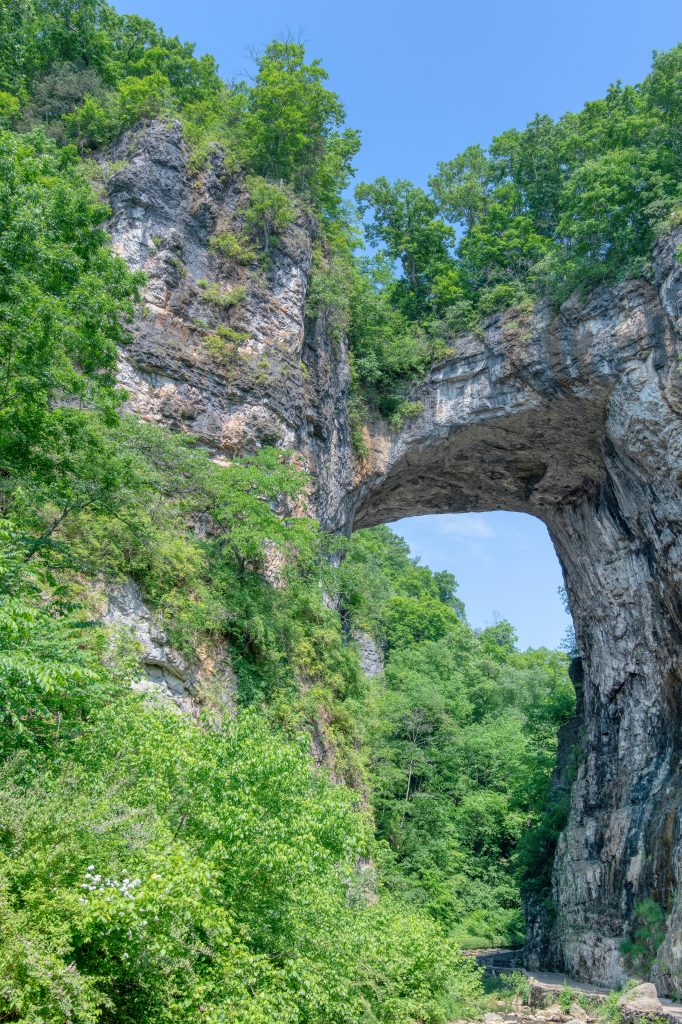 To summarize our ultimate guide of Virginia, we choose our favorite attractions in Virginia that will awe your soul and send you on an adventure in Virginia. From great wonders of nature, and raceways, to museums and theater. Virginia has everything.

No matter which destination you choose from our list, we are sure that you will create unforgettable memories. Ride Rental Cars offer the most affordable car rental rates in Southern Virginia so that you can spend more on creating memories, not a car rental. With our low car rental prices and our guide of things to do in Virginia, we are sure that everyone will enjoy their vacation.