Besides being a state for lovers and people who are madly in love, Virginia is one of the greatest states for kids. It is packed with kid-friendly activities and places where kids will enjoy and have huge smiles on their faces. Because of that, we created our kid-friendly guide of Virginia.
Virginia is rich with places to bring kids and equally important it has activities for them. From hanging around with dolphins and other animals, and amusement parks, to museums where kids can experience the life of early immigrants, we created the ultimate kid-friendly guide of Virginia.
Plan your next family holiday in Virginia, and create the most remarkable memories that will always bring smiles and happy memories to your kids.
We separated our ultimate kid-friendly guide of Virginia into 3 categories. Children's museums and museums that kids will love, the best places to say hi to animals, and amusement parks.
GUIDE OF KID'S MUSEUMS AND MUSEUMS THAT KIDS WILL LOVE IN VIRGINIA
There are lots of museums in Virginia where your kids will create remarkable memories. However, we choose 2 museums that your kids will definitely enjoy and they are perfect for kids. Because of their unique value and interactivity, they made it to our list.
FRONTIER CULTURAL MUSEUM
Frontier Cultural Museum is a multicultural time machine!
The exhibition will take visitors back in time, to the start of the early immigration of the USA. Frontier Cultural Museum is showcasing the life of one the first immigrants that came to the USA. There you will be able to see the houses of English, German, Irish, and West African immigrants.
Besides that, you will be able to experience the daily life of early immigrants, how they spend their days, and how they interact with American Indians. Everything is portrayed with live demonstration, therefore people are dressed in the clothes of that age, and they are talking about how life looked then.
American identity is shaped by American frontier culture. If it wasn't for early immigrants from England, Ireland, Germany, and West Africa who meet with American Indians, there wouldn't be American frontier culture.
Frontier Cultural Museum is an interactive museum that will take everyone back in time, and show how American identity was born, and shaped.
LURAY CAVERNS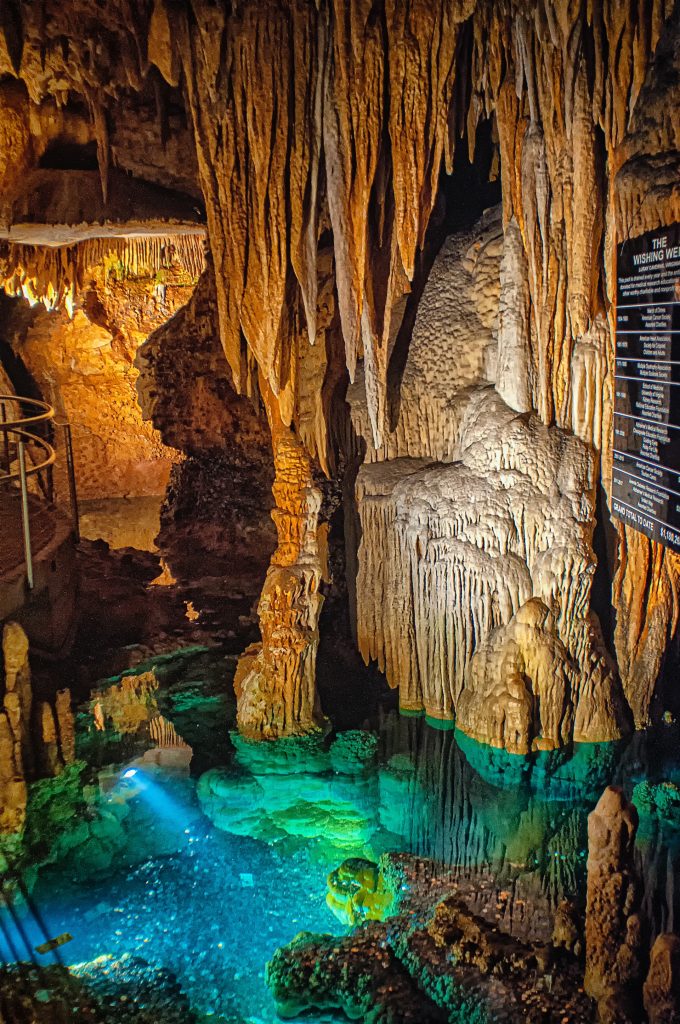 Roam around, and explore one of the biggest caverns in the eastern USA.
Luray Caverns are hiding some of the most beautiful stone formations and hidden wonders at every step. You can explore Luray Caverns safely because it is well-lighted, and walking paths are paved.
Luray Caverns offers more than a stroll through the biggest caves in the eastern part of the USA. The whole area is packed with activities, and one day is not enough to enjoy everything that Luray Caverns offer.
Car & Carriage Caravan Museum is a perfect place for every car enthusiast and child that loves cars. The museum is portraying the history of cars, and in addition, you can even see in person the most luxurious, and prestigious cars from the past.
Toy Town Junction is a toy paradise and dreamland for everyone. Kids and adults love ToyTown Junction exhibitions. There they can see what kind of toys people had in the past.
Garden Maze is a perfect outdoor activity for a family. Work together, solve quests, and find your way out of the maze.
Rope Adventure Park is a place to get out of your comfort zone and explore the heights while having fun with your family. You can compete against each other, or work as a team to solve challenges.
Luray Caverns are the perfect place for an active family vacation.
GUIDE OF BEST PLACES TO SAY HI TO ANIMALS FOR KIDS IN VIRGINIA
Kids love animals, and Virginia is home to many places that take care of and allow visits to the animals.
THE METRO RICHMOND ZOO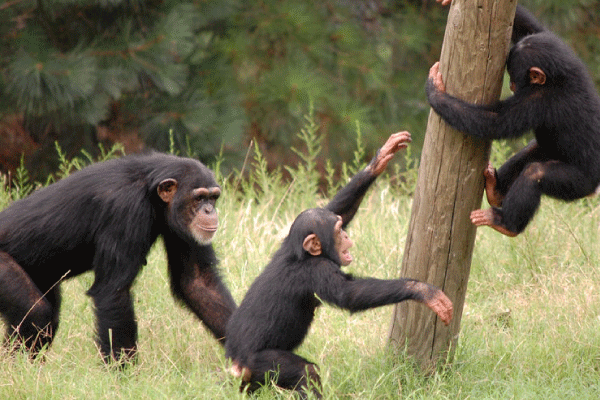 One of our favorite zoos in Virginia is The Metro Richmond Zoo.
Did you know that The Metro Richmond Zoo is home to the world's oldest African penguin? Her name is ET, and she celebrated her 43rd birthday in January 2023! Happy birthday, ET!
Besides being the home of the world's oldest penguin, The Metro Richmond Zoo is home to 2000 animals (190 different species of animals to be precise).
The Metro Richmon Zoo is bringing people and animals closer with its interactive program. At the entrance of the zoo, you can buy a zoo treat cup so you can give treats to some of the animals, and become friends with them.
Further, you can take a Safari train ride, and see animals roaming freely in their natural environment. Safari train ride will take passengers to parts of the zoo that are only accessible by train.
Tired of walking? You can take a safari ski lift, enjoy the ride and observe the animals from above.
What's more, The Metro Richmond Zoo has a zipline. You can zipline from tree to tree. What's more, all the zipline tours are over the habitats of animals, lakes, or forest.
The Metro Richmond Zoo offers many activities for everyone, and it makes it one of the best places for family vacations. From meeting the animals, and becoming friends with the animals, Safari train, to adventure ziplining, The Metro Richmond Zoo is the perfect destination for everyone.
VIRGINIA AQUARIUM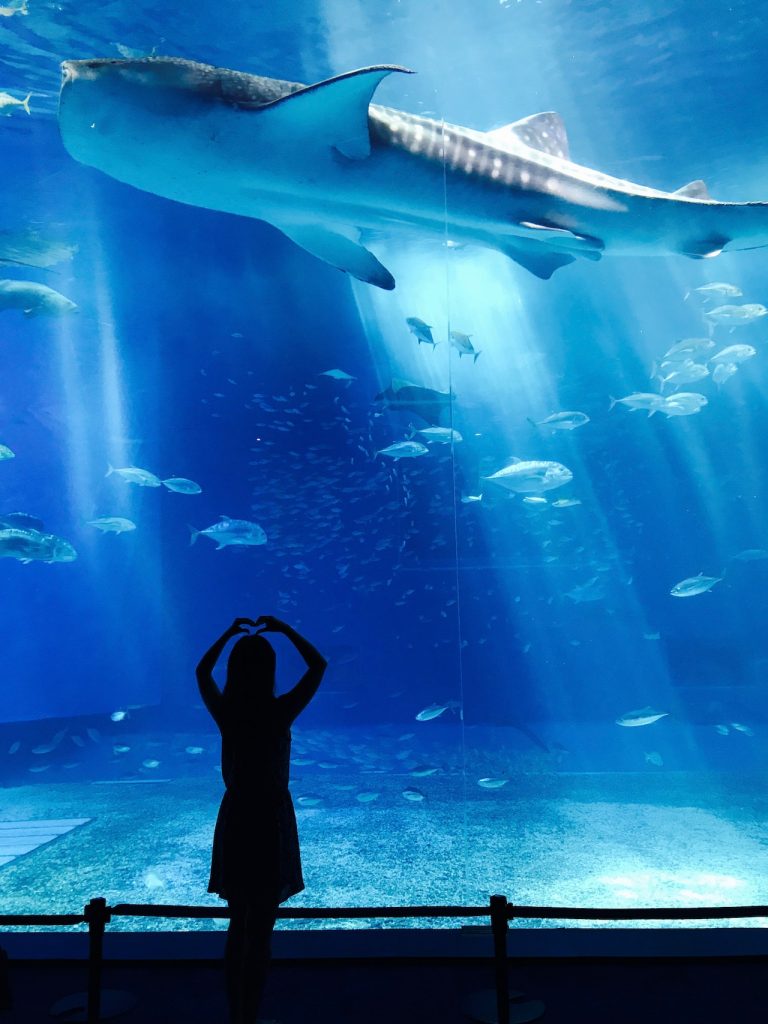 Virginia Aquarium is one of the best places to visit in Virginia if you are curious about animals that are living under the sea, or you love them. It is located in Virginia Beach, next to the Atlantic Ocean. Because of its location, it offers many different experiences.
The Virginia Aquarium offers the inside part and outside part. In the inside part, you will stroll through a maze of tanks, where you can observe sharks, different types of fish, rays, frogs, salamanders, and some mammals like otters, and seals.

Furthermore, the Virginia Aquarium is home to one special bird. Her name is Russel, and she is an American Crow. Russel has her own room, and she can even say a few words like "Hello", and "What". What's more, Russel can distinguish between reusable straws and disposable straws.
Virginia Aquarium, because of its location, offers dolphin and whale watching tours. Hop on one of the boats and head for dolphins or whales. The boat will take you to see these magnificent animals close and in their natural environment.
From roaming around tanks in the aquarium building to dolphin and whale watching in the Atlantic Ocean, the Virginia Aquarium is the perfect location for every family vacation.
GUIDE OF AMUSEMENT PARKS FOR KIDS IN VIRGINIA
Amusement parks are one of the most entertaining places in the world. From young kids to elderly people, everyone loves amusement parks. It is a perfect place for the whole family to have fun and create happy memories.
BUSCH GARDENS WILLIAMSBURG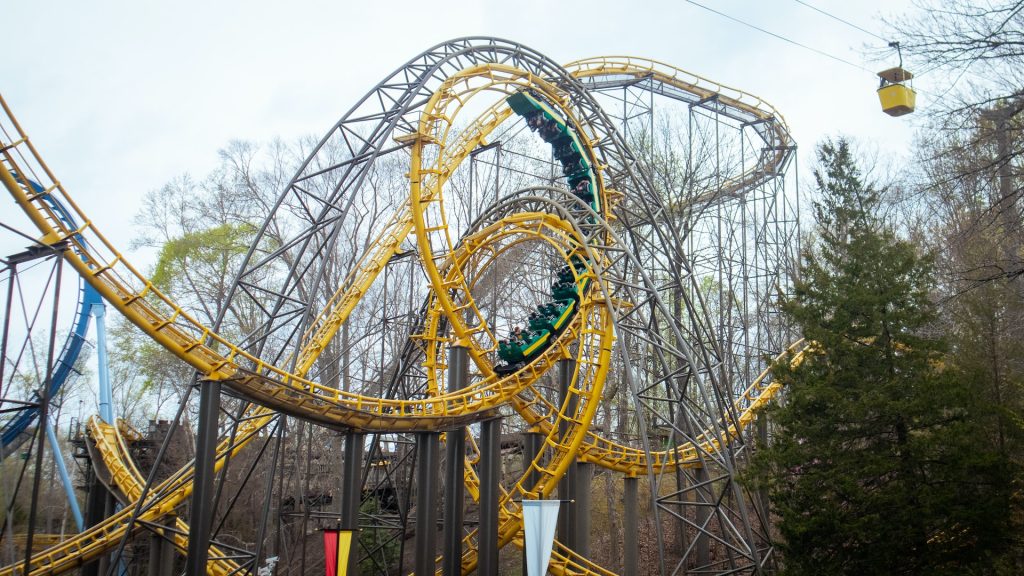 Busch Gardens Williamsburg has been making people happy since 1990, and ever since then, it is one of the most popular vacation ideas for families.
It is not just a theme park with rollercoasters, because it offers much more. You can say hi and hang out with the animals. While you are hanging around with the animals, caretakers will tell you information about the animals.
Busch Garden Williamsburg has a European theme where they are trying to portray all the beauties of Europe and present the culture. To achieve that, they created 9 villages to represent the 6 biggest European countries. From France, Germany, Italy, and all the way to Ireland, and the UK.
Busch Garden Williamsburg is a perfect place where learning about European culture meets rollercoasters to create a memorable experience for the whole family. This is the reason why we include it in our kid-friendly guide of Virginia.
KING'S DOMINION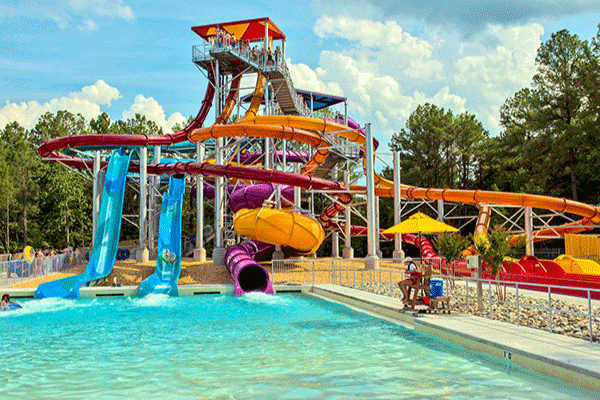 King's Dominion is a theme park packed with a lot of different activities. You can enjoy roller coaster rides, watch a theater show, and catch some live performances. You can grab a refreshing swim in the pool on a sunny day.
Further, King's Dominion is divided into 6 different areas.
International Street and Candy Apple Grove are perfect places to grab something to eat and catch a show.
Planet Snoopy is a perfect place for Snoopy lovers. There you can meet and greet Snoopy, and some of his friends. Besides that, it is filled with Snoopy and Peanuts thematic rides.
Jungle X-pedition will take you to the middle of a jungle where you will find yourself as an explorer. There you will find the famous Tumbili – the first 4D roller coaster in Virginia.
Old Virginia is the only part of the King's Dominion that didn't change its name throughout history. There you will find country-style decor with wooden architecture that is bringing a vintage and rustic feeling and takes you back in time.
Soak City is a water park. There you can enjoy the water slides and wave pool, and it even has a shallow pool for kids. Soak City also offers a cabana where you can enjoy with your family, and take a short rest from all the adventures.
King's Dominion offers a variety of activities and makes it perfect for every family. You can say hi to Snoopy, enjoy a Soak City waterpark, or travel to the jungle, and what's more, even time travel is possible in the Old Virginia area of the park. Because of that, we include it in our kid-friendly guide of Virginia.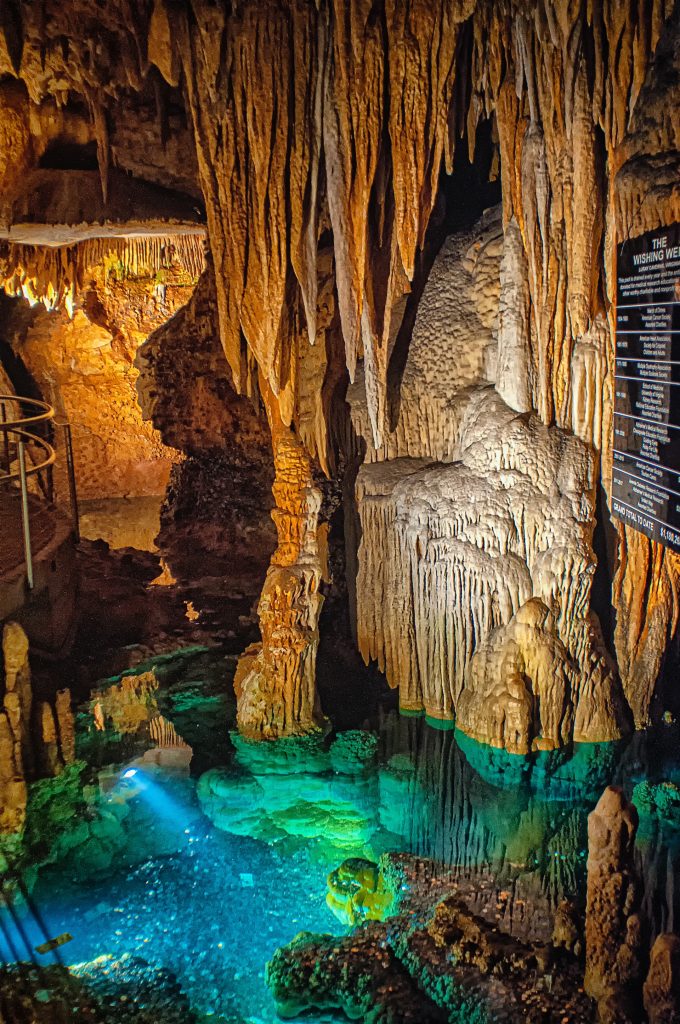 To summarize our ultimate kid-friendly guide of Virginia, we chose 6 locations that are loved by kids. If you want to have fun with your kids while learning something – Frontier Cultural Museum and Luray Caverns are the best places to go. Are your kids huge animal lovers? The Metro Richmond Zoo and Virginia Aquarium are the places that will give amazing experiences to your kids. If you want to give timeless memories to your kids, then Busch Garden Williamsburg and King's Dominion are places to go.
No matter which destination you choose from our list, we are sure that you will create unforgettable memories. Ride Rental Cars offer the most affordable car rental rates in Southern Virginia so that you can spend more on creating memories, not a car rental.